On Saturday 18th February present and past Leaders and Committee members of the 10th Belfast Scout Group enjoyed a dinner at La Mon Hotel to celebrate the 10th Cub Scout Centenary. A small selection of photographs below.
10th Cub Scout Pack centenary dinner. President (and former Akela) Lexie Kennedy cutting the cake with current Akela Elaine Mosgrove.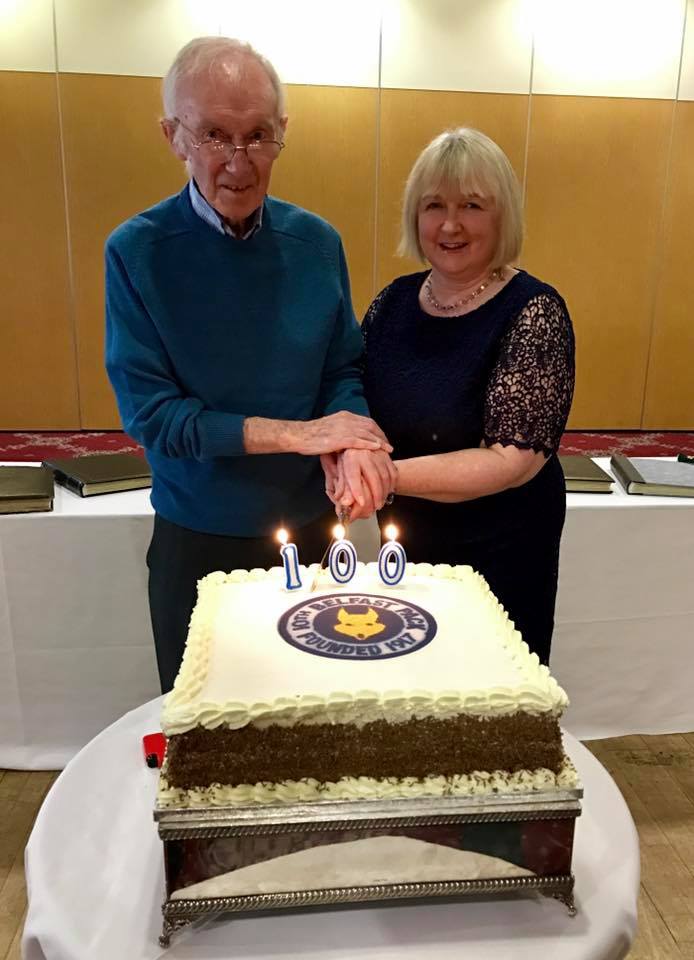 Five Akelas – Lexie Kennedy (1967-1971), Harry Diamond (1954-1967), Elaine Mosgrove (2000 to present), John Corry (1974-1996), and Douglas Black (1996-2000)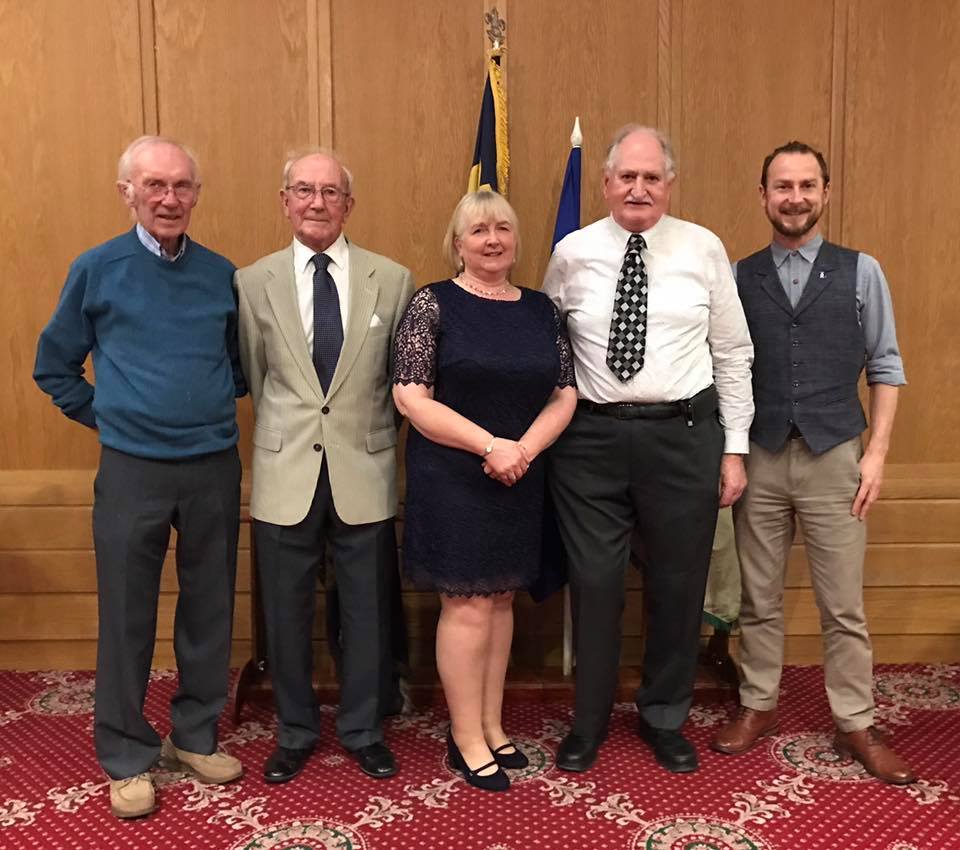 Akela, Elaine Mosgrove receives the Commissioner Commendation Award for c22 years service to the Cub Pack from Mike Loder GSL 10th.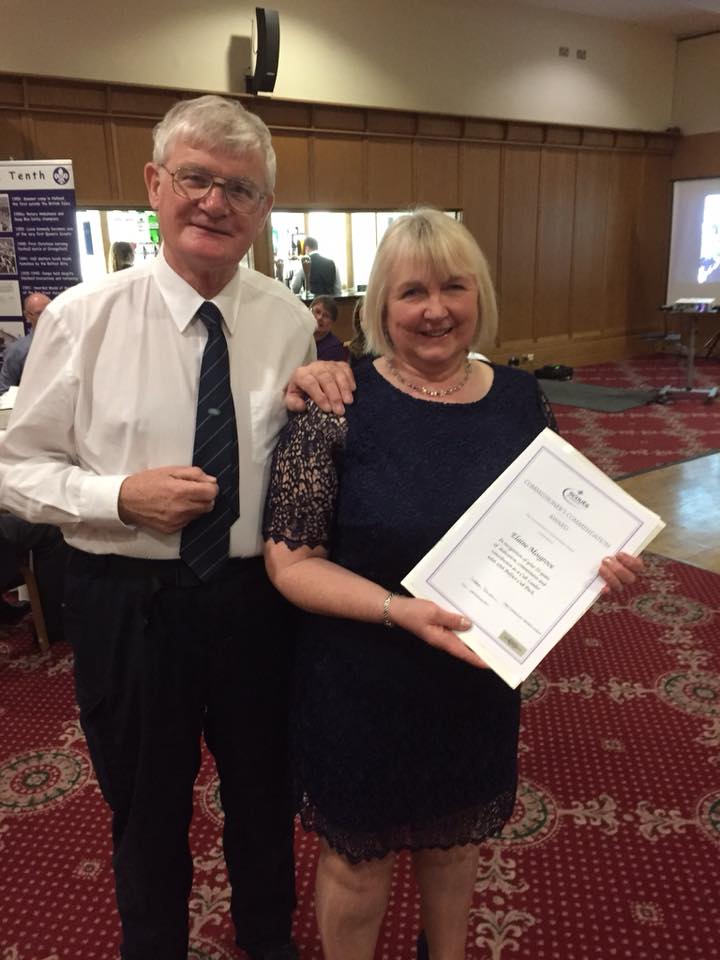 Elaine Mosgrove and Liz Whitley receive their Wood Badge Award from Mike Loder GSL 10th